I'm glad women are stepping out today – Reena Kapoor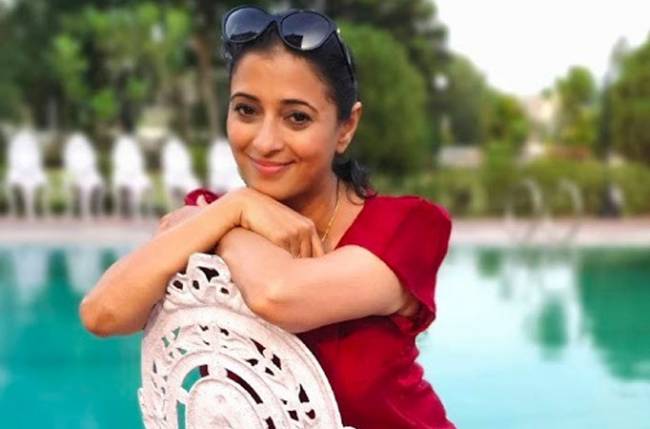 Many a times women are underestimated and aren't given the opportunity they deserve. At times we see them muster courage and take a stand which helps them go a long way. Ranju Ki Betiyaan is one such show on Dangal TV that has time and again empowered women to out do themselves, take charge of their lives and show that they can be independent and stand on their own. Portrayed by Reena Kapoor in the tv show, Ranju's daughters are her biggest strengths. Speaking about how Ranju as a character has grown from strength to strength and her thoughts on how the show encourages women to make their own choices, Reena Kapoor shares her thoughts.
Reena says, "Ranju has faced a lot of hardships since her husband left her 14 years ago for another woman. It is because of these challenges that she stands so strong today. In spite of all this, she has always kept her stance low when she had to take a stance for herself. But with the difficulties that Lalita has put in her life, she finally stands up for herself. I believe this is an example for all the women out there, who consider themselves burdened under this patriarchal society, to stand up for themselves and to not fear anything or anyone. Like Ranju says 'Yeh darne wali nahi, ladne wali Ranju hai', everyone should know when to put on a fierce face. I am glad women are stepping out today and don't think about the society but think how she can make a difference within the society and herself.
Ranju unconditionally loves her family, and chosen not to give up but to fight, so that she can take care of everyone's happiness but this fact doesn't neglect the respect she has for herself. Setting an example for women out there can make a huge difference to the society.
Ranju Ki Betiyaan is a heart touching story of a single mother Ranju and her struggles of raising 4 daughters in a patriarchal society. It delves into the various societal issues faced by single mothers, and will witness Ranju empowering herself to raise her four daughters single-handedly to help them achieve their dreams. Catch Ranju Ki Betiyaan at 9.30pm only on Dangal TV.
Dangal TV is available on leading cable networks and DTH platforms – DD Free Dish (CHN NO 29), Tata Sky (CHN NO 177), Airtel (CHN NO 125), Dish TV (CHN NO 119) Sun Direct (328) and Videocon D2H (CHN NO 106).