Rina Charaniya aka Rii on her struggle: People laughed at me because of my Gujarati accent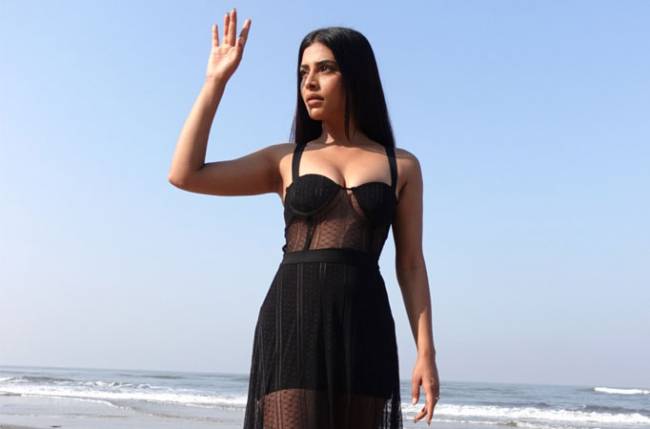 Singer Rina Charaniya, also known as Rii, has faced a long struggle to reach the position she enjoys today. Growing up in a middle-class family in Gujarat, Rii, known for her songs such as Phir Mulaqaat, Judaa and Aaja, confesses to undergoing a long struggle before she finally got a break in the industry. "Coming from such background, it was very challenging to make my place in the glamour industry," she says.
She had plans of becoming an actor but destiny had something else planned for her. "It took me years of constant hustle to find my place in this city. I came here with a dream to become an actor but it wasn't so easy for me since I was a Gujarati medium student. A lot of people made fun of my Hindi because my accent was Gujarati. I used to get rejected in all the auditions because of my language barriers and this went on and on for over three years. It was quite frustrating but also exciting at the same time as I was hopeful of finding good work," she says.
Of course, she kept working on herself. "Meanwhile, I had learned a lot and improved my vocabulary, communication skills and proper pronunciation. I had never stopped giving auditions though," she says, adding, "I've been part of a few films, TVCs and brand shoots. But with time, I realised that my heart wanted to sing beautiful songs."
Once she realised this, Rii started working on her singing abilities. "I used to watch a lot of music videos on YouTube and sing along. I haven't taken any training for singing. It's a god-gifted talent and I just express my feelings when I record a song. I do a little bit of daily practice and that makes it easier for me to understand the technical part of singing," she says.
However, making a place in the singing world was no easy feat. "Nobody ever gave me a break in as a singer too. I gave myself a chance. I am an independent artist from the beginning of my singing career. I self-produced my first song Judaa, in 2017. The video was directed by Pav Dharia, he's a singer as well. As a music video director, his song Naja was the first Punjabi song to hit 100million. I wanted to work with the best from the beginning and so I got him on board. He came to India from Canada and we shot the music video," she says.
Gradually, Rii started getting opportunities. "Later, I approached T series and met Bhushan Kumar ji at T series office. He released my song on the T series main channel. That was a big moment for me because most of the singers don't get such a chance right at the beginning of their careers. I'm still grateful To T series for that song release," she says.
However, Rii had to face some challenges in her music career as well. "At the beginning of 2018, I had a huge song planed Phir Mulaqaat, featuring Punjabi singer-actor Parmish Verma. The situation went a bit crazy for him and we had to wait for six months to finish song shoot. By September, when I was all set to release the song with a music label called Desi Music Factory, something awful happened from the lyricist's end and I had to give up on single release. The song later became part of the film Why Cheat India featuring Imran Hashmi," she says.
She adds, "I have my female version in the film and T series released my single as well. They have always stood by me and I am so grateful for that." Ask her what her favourite genre of singing is, and she says, "I love singing sad songs. I feel sad songs are very Romantic. But I listen to hip hop, EDM, trap and super cheesy Bollywood music when I'm in a fun mood. I'm a huge fan of Arijit Singh. His voice inspires me. I also listen to 90s songs, there are so many amazing singers from that era. In Hollywood, I love listening to Adele."