Check out Vanraj from Anupamaa getting outwitted by his on-screen wife Kavya's SAVAGERY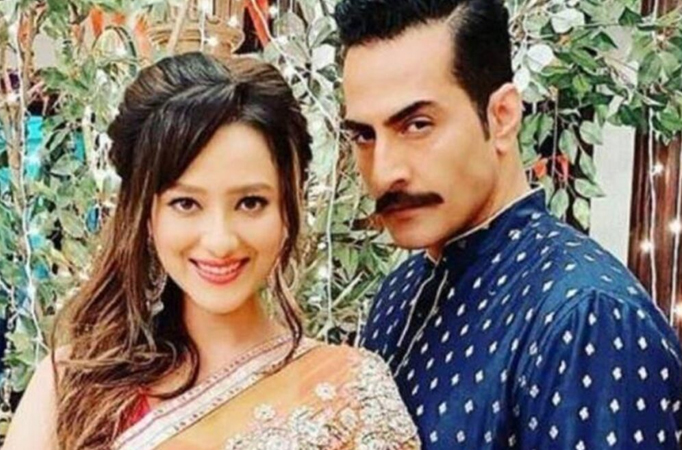 MUMBAI : Tvlogist is back with another exciting story for you. We know how much you like to read up about the happenings in your favorite shows and here we are, with a little BTS update from Anupamaa. Anupamaa has been ruling the TRP charts for the longest time now and doesn't plan on slowing down!
Anupamaa has become a pathbreaking show with a strong protagonist like Anupama. The viewers await every episode eagerly and follow the gripping storyline.
The audience likes to keep up with the little tidbits around their favorite show and celebrity. Actors often keep their fans updated with glimpses in their lives and at times, about what goes on behind the scenes on the sets, while they wait for their shot.
Similarly, now Sudhanshu Pandey and Madalsa Sharma are back with yet another reel where in they both somehow win and loose. However, Sudhanshu was the sport here, taking the mockery in stride.
Sudhanshu captioned the video as, "Bezatti ka koi waqt nahi hota…… woh kahin bhi aur kabhi bhi ho sakti hai. @sudanshu_pandey #vanya"
Well, after spending so much time together on set, our favorite TV celebs are bound to bond and we are surely loving this adorable bond between Kavya and Vanraj.
Don't you'll too? Do let us know in the comments section below!
Meanwhile on Anupamaa, Anupamaa calls press reporters outside Vijendra Mehta's house and there Dimple will give her statement to them, giving horrifying details of how Manoj and his friends attacked and raped her.
Seeing them outside his house, Manoj will get furious and ask Anupamaa and Dimple to leave.
The reporters will capture his threats on camera and soon post it on their channel. The videos will soon go viral and more and more people will be seen coming in support of Anupamaa and Dimple.