BREAKING: Has Ayan Mukerji moved out of Karan Johar's Dharma Productions with the Brahmastra franchise?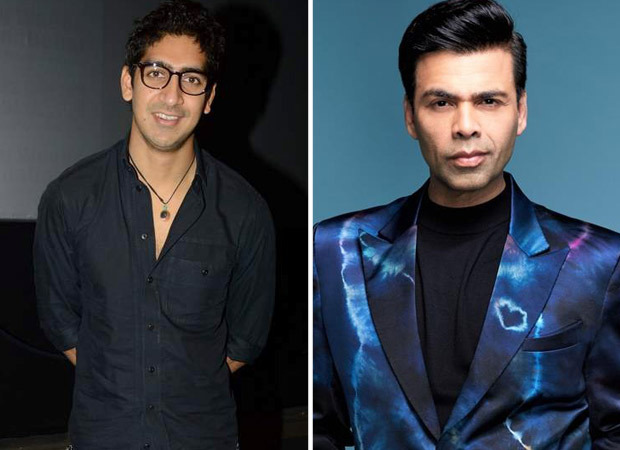 The industry is abuzz with reports of a fallout between Brahmastra director Ayan Mukerji and Dharma Productions. Just last week Ayan Mukerji took to social media to announce the release of Brahmastra Part 2 and Brahmastra Part 3. Interestingly, Karan Johar and his production house were nowhere in the picture. In fact, Ayan did not tag or even mention them. Not surprisingly, Mukerji's failure to allude to Karan and his production house has set the rumour mills churning. One such news that has been doing the rounds is the report that Ayan is contemplating working on the second and third part of Brahmastra with a different banner.
Commenting on the same a well-placed industry source informed Bollywood Hungama, "Ayan's failure to mention Karan Johar has not gone down too well. More than incensed about the omission the filmmaker is heart-broken that Mukerji has decided on taking such a drastic step of announcing the sequel without any discussion or keeping him in the loop." Ask the source to further clarify what exactly has transpired and he continues, "Karan has been more than gracious to let Ayan run with the concept of Brahmastra. He let the director take his time, which resulted in the film being under production for eight years! Besides this, Karan also ensured that though Brahmastra Part 1 went over budget, the release of the film was not affected. Instead, Karan put much more effort into marketing and promoting the venture. Now, the situation is such that Ayan has announced the sequel leaving Karan out when it was thanks to the latter that the film was made in the first place." Being left out of the equation of Brahmastra 2 and 3 has certainly hurt Karan, though the filmmaker prefers to maintain a dignified silence. Reports are that Ayan, who holds the intellectual property rights, has apparently begun talks with other production banners one of which has expressed interest in headlining both ventures.
If that was not enough, another rumour floating around is that Ayan Mukerji has retained the IP rights of the Brahmastra franchise, instead of Karan Johar's Dharma Productions. This rumour has found more fodder considering the fact that Ayan has begun approaching other banners for the next instalments, legitimizing his claim over the franchise IP. Reveals the source, "Karan invested a lot of time and money in getting things right with Brahmastra Part 1. Karan Johar explained in interviews that the investment made in Brahmastra is an investment made in the franchise and not just the one film, so the business of the first film cannot be looked at in isolation. But with this new development, how does Ayan plan to return the investment made by Dharma if he takes the sequel to another producer remains to be seen. Now, with Ayan opting to walk away, it looks like the filmmaker took advantage of Karan's magnanimous nature to execute what he wanted. This has become another sore point for Karan who has treated the Brahmastra franchise and even Ayan as his own all this while."
Not stopping there, the source highlights yet another fact that can stress relationships, "Brahmastra featured Alia Bhatt. Obviously, she will also feature in the second and third instalment of the franchise. In such case, the professional relationship between Karan and Alia may also bear the brunt of Ayan's decision."