Bigg Boss 14: Will Jasmin win against Nikki in the recent task?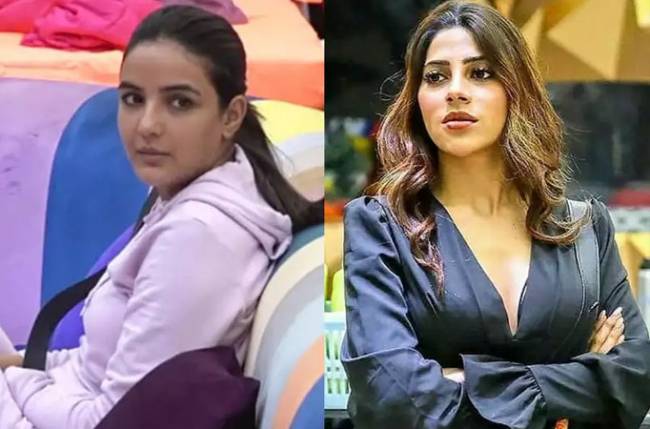 Bigg Boss has given the contestants a task where the contestants can get their personal stuff if they win the task. The contestants are pitched against each other and whoever wins the task can get their stuff from the BB mall.
Yesterday we saw a few contestants who had done the task and could get their stuff from the BB mall. Today Jasmin and Nikki will be playing the task and it will be a tough fight between the two as they would struggle to save their balls collected and destroy each other's collections.
Once again Nikki will be mouthing bad words and this time Jasmin won't break down but will fight back with a lot of courage and determination. In the end, the seniors ( Hina Khan, Gauhar Khan and Siddarth Shukla) will have to take the decision as to who has won the task.
But the three wouldn't be able to decide as Gauahar and Hina would support that Jasmin has won the task but on the other hand Siddarth would tell that Nikki has won and this would be the first clash between the seniors.
But in the end, as per Bigg Boss fan clubs, it's Jamin who won the task against Nikki and would be getting her full personal stuff from the BB mall.
Post that even Abhinav and Jaan would be competing with each other and Abhinav walks as a winner of the task.
Well, this one the beginning of the task in this season more tough situations would have to be faced by the contestants.
For more news and updates from the world of television and Bollywood, stay tuned.