Bigg Boss 14: Telly actress Disha Parmar to enter BB 14 on Valentine's Day for beau Rahul Vaidya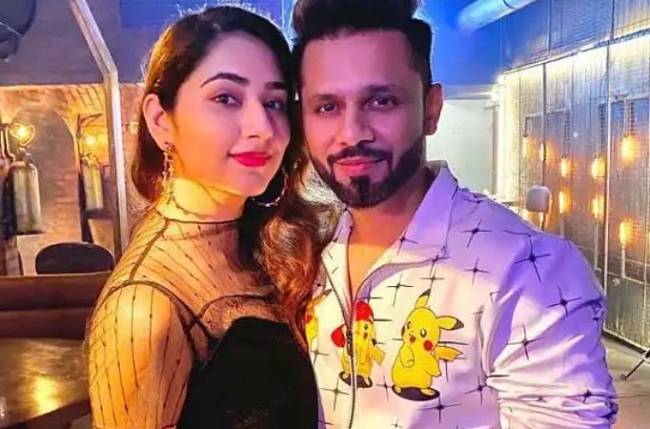 Bigg Boss 14 makers have a surprise planned for contestant Rahul Vaidya for the upcoming Valentine's day.
As per the latest reports, the singer's gf Disha Parmar will be making her appearance on the reality show on Valentine's Day. Though she is entering the house, she won't be staying back at the BB14 house but would be exiting after a few hours.
It would be exciting to watch how Rahul reacts on seeing Disha in the house on Valentine's Day.
Though the makers had approached Disha to grace the show in the connection week, she had refused the offer, following which she shared the reason on her social media account.
Disha urged people to understand her cause by tweeting, "It is not about personal preference! I understand your emotions, you should understand mine too! He is strong enough to fight his own battles and trust me, having me around him for a week will put pressure on him especially now when I am dragged in the conversation every now and then (sic).".
As Disha refused to grace the show, singer Toshi Sharib entered the house during the connection week.
The singer had proposed Disha on the National Television and his mother too spoke about the singer soon to be settling down after the show winds up.
In an exclusive conversation, the singer's mother confirmed that the duo would be tying the knot in this year's June. Geeta Vaidya said, "We are doing the preparations for his marriage in the month of June. We haven't zeroed down the date yet because we want him to come out and decide on that. As he will have his plans also. We are doing the basic preparations but he will come and then finalise things with his choice.".