Ashi Singh pens a heartfelt note as she shoots the last scene as Meet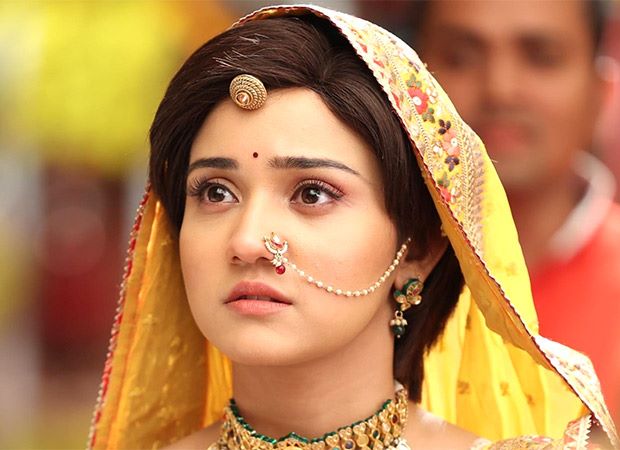 Ashi Singh and Shagun Pandey have been winning hearts as Meet Hooda and Meet Ahlawat (later as Manmeet) with their intense chemistry in Meet: Badlegi Duniya Ki Reet. The couple is one of the most popular jodis of the ZEE TV family and now it is being said that Shagun Pandey has quit the ongoing show on the channel. We hear that although Shagun will be moving on whereas the show is expected to take a 16 year leap with Ashi Singh as Sumeet.
Recently Ashi Singh took to Instagram, as she opened up about her fond memories of the show, after she completed her final shot for it. Sharing photos of her character Meet, Ashi wrote, "It's impossible to sum up my Meet Hooda's journey in words. In these wonderful two years I made tremendous and unforgettable memories…. from 1st day of look tests till the last day of shoot as MEET HOODA, I laughed until my sides hurt, cried until I could see straight, learned a lot, explored myself and the world around me, which had a lot to teach."
She continued, "MEET HOODA challenged me Everyday, I worked hard to make MEET " THE MEET HOODA" everyday, MEET HOODA made me cry, made me laugh, confused me played with me, made me feel a little extra of emotions, she Irritated me, made me work harder, exhausted me but I have learnt a lot from her, I fall for her, MEET HOODA is unforgettable. She will be always in my & everyone's memory. Thank you Meety for all the awards, achievements and appreciation that you got me… GOOD bye Meet Hooda (Meety) we had an immensely great journey".
Earlier Shagun Pandey too opened up about quitting the show saying, "Annd its a Wrap ???? …Today marks the end of a remarkable chapter in my life as I bid farewell to a show that has been my home for nearly two years. From the very first day, I was welcomed with open arms and surrounded by an incredible team. From production dada to the amazing directors, my talented co-stars to the HMU and costume crew who made me look dashing, you've all been the wind beneath my wings. ????? What an unbelievable SQUAD.
He added, "It was not just a show; it was a family. We supported and uplifted each other, learned and grew together, and created something truly magical. 'Meet and Manmeet' will forever carry the wisdom and understanding that this experience provided – the value of collaboration, the power of unity, and the beauty of shared dreams. All of you together along with my #MeetFam have contributed to the person I am today, and I will forever cherish the memories we've woven together. As my final curtain falls on the show MEET, I here on take the final bow, and embrace the future with open arms, knowing that the lessons learned and the relationships forged will forever be my guiding light. Here's to the next adventure, the next stage, and the next beautiful tapestry of life. Onward we go, forever connected, forever grateful."
Meet: Badlegi Dunegi Ki Raat airs on ZEE from Monday to Sunday at 7pm.