Roadies fame Shweta Mehta reveals the shocking reason why she couldn't do Bigg Boss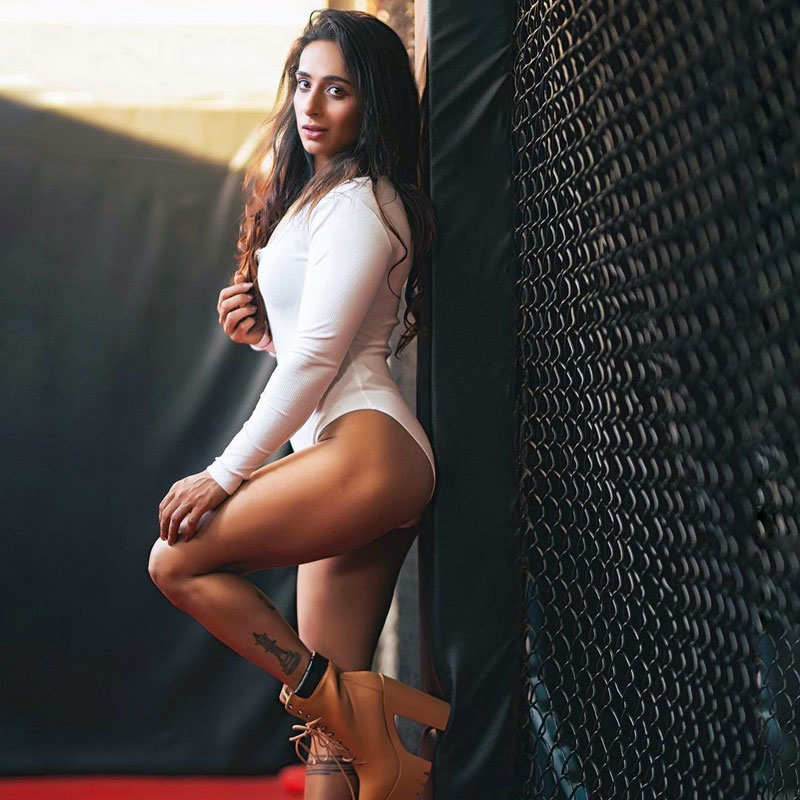 The Roadies winner Shweta Mehta recently spoke about her near-fatal accident which happened in September 2019 at a trampoline park in Surat, Gujarat. She suffered seven fractures in the neck and serious damage in three bones of her spinal cord and was bedridden for six months. The video back then had gone viral. It was really the worst accident which made everyone stunned. She was invited and welcomed as a guest at the park where she met with an accident and suffered serious injuries. Shweta said that she lost out on many projects and opportunities. She revealed that she was scheduled to meet someone on September 8, 2019 to discuss her participation in Bigg Boss but met with an accident just before that.
On describing everything she quoted "When I was at the peak of my career, I met with an accident and was bedridden for 6 months and lost out on a lot of projects. I was endorsing four brands during that time and had done a music video 15 days before. I had not even promoted that song and was supposed to do some college visits in Punjab to promote the song. I couldn't do it. I had auditioned for a Punjabi movie and it had gone very well. The makers were happy with the audition. In fact, the makers of Bigg Boss were finalising or casting contestants and I was supposed to meet someone from the team, a casting agent on September 8, 2019 and I met with an accident on 6th, just two days before the meeting. It was and is my dream to do another reality show. It was very painful and devastating. But I kept myself positive and told myself that I know I have wasted my two years, but I still have time in my hand to achieve my goals. If I keep nagging and crying I will waste more time and won't be able to come out of my past," said Shweta.
Shweta expressed all the difficulties and the problems she faced during the treatment. The pain was altogether different. She stated that the casting directors are scared to cast her because of the accident, "The biggest challenge that I am facing right now is that the casting director wants to know what I've done in the last 2 years. A year ago I got calls for a few projects but they were scared to cast me because of the accident. They would think that because she met with an accident she would have marks on her body, what if she comes on sets and has problems, will she be able to work after the accident. I get to feel all these when I talk to them. Khatron Ke Khiladi was something that I really wanted to do and I got a call also from someone and even he asked me the same thing. He asked Shweta we want a medical certificate because we think you won't be able to perform. These are weird things and I know I am as good as I was. I can't wait now for people to cast me. I will create content on my own," ended Shweta.
For more news and updates from the world of television, OTT, and Bollywood, stay tuned.