Krishna's philanthropy overwhelms his cook on Rakshabandhan!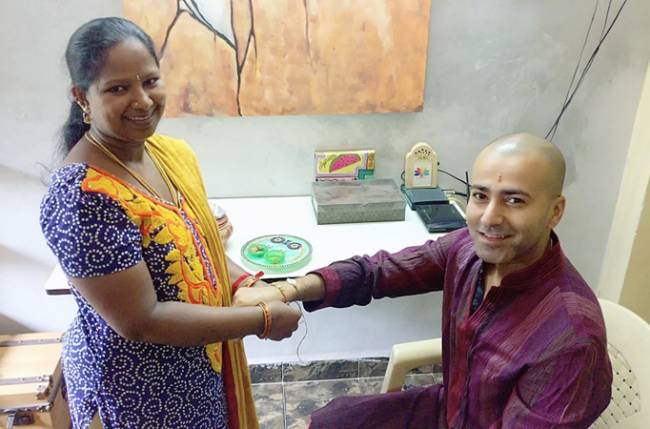 The talented actor Krishna Bharadwaj is reliving his character of Tenali in real life.
In the show, Tenali always looks out for solutions and cannot see anyone in trouble. Similarly, Krishna is the same kind of person in real life. He is a positive soul who likes to spread smiles with his deeds.
Today on the special occasion of Rakshabandhan, Krishna's cook tied a rakhi to Krishna who considers him as her perfect brother.
And like a loving brother, Krishna gifted cash to her to make sure that her daughter has proper education.
When we contacted Krishna, he shared, "Well I stay alone in Mumbai from last 15 years and I don't have a real sister. But yes, I have got a nice and caring sister Nishaji who is my cook. Everyday without fail she comes and prepares delicious food for me. Every year she ties Rakhi to me and I give her a gift. This year again she has tied a rakhi but my gift this year is different. I gave her cash which will help her to support her daughter's education."
A big applaud to Krishna!