Aladdin fame Ashi Singh takes up Martial Arts Training for THIS reason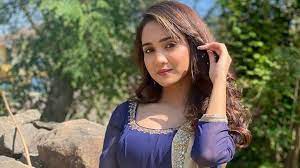 Actress Ashi Singh, who's known for her acting skills, and bubbly nature, recently took up mixed martial arts lessons, and has proven to be a huge source of fitness inspiration for her fans and followers. She shared how mixed martial arts helps her to stay fit, but also is something that all women in the society should take up in order to be able to physically defend themselves in dangerous situations.
Talking about how and when she took up mixed martial arts, the actress says, "I started mixed martial arts lessons after I wrapped up Aladdin. So, I wanted to learn something new. I'm someone who loves to keep learning new things. Also, since gyms were closed during the lockdown, I wanted to keep myself fit- so I took up mixed martial arts. I find regular exercise kind of boring."
Apart from looking at it as a way to stay fit, the actress says that it's important for all women to take up self-defense lessons, to stay safe and defend themselves. She says, "Taking up self-defense also helps boost my confidence and makes me feel limitless. I feel women should learn self-defense. Women in our society are unsafe, and learning self-defense is the least that we could do for our own safety. I hope all women should learn self-defense."
After delivering a wonderful performance and winning hearts in both her television shows, Aladdin: Naam Toh Suna Hoga and Yeh Un Dinon Ki Baat Hai, the actress is in talks for a new show.
Ashi was recently seen in a music video with her Aladdin co-star Siddharth Nigam and their chemistry was much appreciated in the song.
Stay tuned to this space for more updates and gossips.