Vishal Nayak opens up on being part of Tere Ishq Mein Ghayal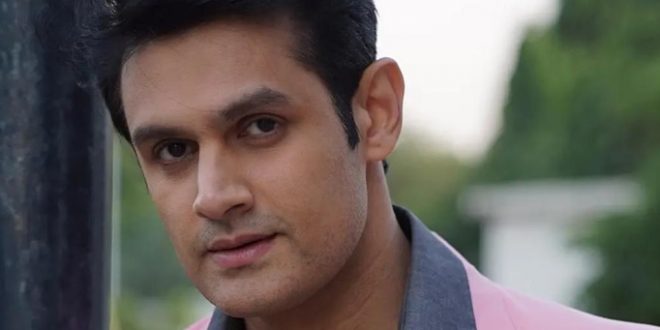 MUMBAI : Actor Vishal Nayak loves being part of the new show Tere Ishq Mein Ghayal. The actor is confident that the audience will enjoy the new storyline and performances.
"Indeed, a unique story as far as Indian TV is concerned. It's challenging as well to get this canvas on screen. I play Vikram, Armaan and Veer's father. But I would be mostly seen with the younger versions of them as I would be seen in flashes of the past in the story. Vikram is a greedy and villainous character, out and out negative. He doesn't care for his own son Armaan when he finds out that he is a bhediya. He wants to get rid of him to protect his image in society. He wants more power and control over things and people. He loves his younger son Veer over Armaan," he says.
He adds, "The response has been positive and I hope the producers and channel keep spurning such content which is a next inspiring step for the industry as a whole."
Ask him if he relates to his character, he says, "Honestly, not much, but since I have part of shows where I have to play a negative role, I can relate to the layers of the character of Vikram. I just had to revisit my old shows where I have portrayed a villainous character."
Talking about working with Yash and Mamta Patnaik (Inspire Films), he says, "This is the first time I'm working with them. And so far, so good. Hope to have a long and fruitful association with them."
The trend of thriller & mystery shows is here to stay, says the actor, adding, "I think it's great for Indian TV. New ideas, new concepts should be applauded and encouraged."
Meanwhile, ask him which role or performance of his is the closest to him, and he says, "I had done a film as a lead called Second Marriage Dot Com. It's now available to view on Eros Now. It was a great experience as the role demanded many sides of the character. From being a soft spoken humble son to a widowed father, to being a strong pillar in terms of trials and tribulations of life. The graph was very challenging."
The actor looks up people around him for inspiration. "I look up to a few close people in my life as my guides when in automation which need to me to get some guidance. I'm lucky to have few well wishes. But most of the time if I need strength, I always pray and look up to Mahadev," he says.
Ask him who is his greatest critic, and he says, "My wife, also an actress. She is my greatest critic as well as my motivator. She pushes me to give my best."