Teri Meri Doriyaann's Garry aka Tushar Dhembla plays another trick to entrap Seerat or Roopam Sharma?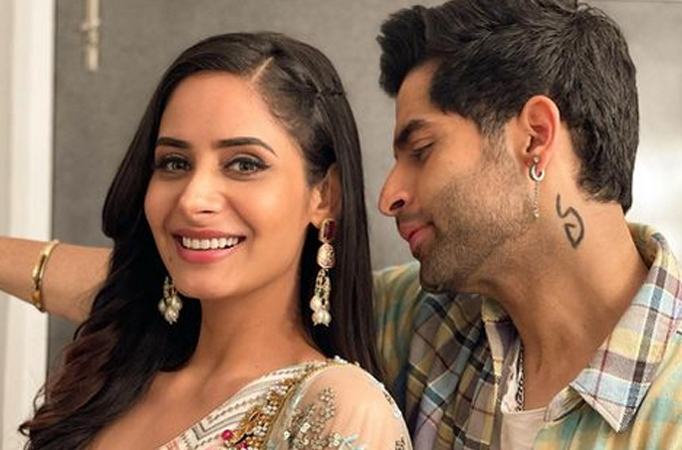 MUMBAI: Tvlogist is back with yet another BTS story and this time, from the show Teri Meri Doriyaann. Starplus is back with a new show called 'Teri Meri Doriyaann' and the show went on-air recently and the pair of Himanshi Parashar and Vijayendra Kumeria is being looked upon with great intrigue. Currently, we see that Angad is quite taken with Seerat and keeps getting into fights over misunderstandings with Sahiba.
We know that our audience loves to capture every episode of their favorite TV show and the buzz around TMD is pretty great and they are curious to see, whose threads are connected to each other.
However, we are also aware that our audience loves to know what goes on behind the scenes on their favorite show and love to gather little tidbits around their favorite stars.
Similarly, we came across a post close to TMD.
We know that Garry is being persistent with his subtle flirtations with Seerat and is worming his way into her heart. He is not going to back down until he completely charms Seerat.
Now, the duo is seen in a creative reel which we thought matched very much to their pair on-screen as well! Tushar has such a charming way for Roopam that she couldn't help but blush!
Now, we know that Roopam is undoubtedly a beauty and comparisons to the moon are not farfetched but this coming from Garry/Tushar makes us think he is very good with words!
What do you think, will Garry be able to trick Seerat and snatch her away from Angad?
Do let us know in the comments section below!
Meanwhile on the show, Garry is busy charming Seerat at the event and tells her that true love happens between two right partners. He tells her that it is not fair that a man comes to her place and decides if she is worthy of being his wife.
Garry impresses her by saying that he didn't think Angad would do something like that and if he were in Angad's place, he would never put her in an inferior position and would go down on his knees in front of everyone and claim that he loves her.
Seerat stands stunned.