Scarlett M Rose has been Parth Samthaan's SOCIAL MEDIA MANAGER since forever! Here's the PROOF…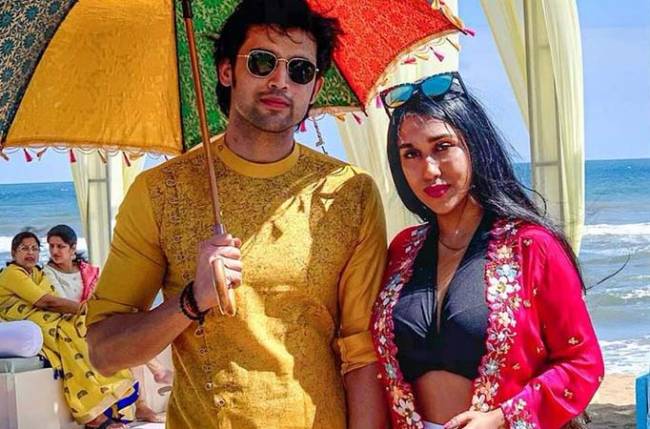 Parth Samthaan very effortlessly fits into the bandwagon which carries all dapper looking men.
The way Parth is perceived is something not many enjoy.
His fans, especially his female fans, consider him an eye candy. He rose to fame with his stint in MTV's popular youth-based show, Kaisi Yeh Yaariaan, opposite the gorgeous Niti Taylor, and the duo was much loved for their on-screen chemistry. The actor has managed to captivate his fans and audience with his charming personality.
We not only love watching him on television but since we can't have enough of him, we take to social media to know more about all what he is upto. Parth is also in very good terms with Scarlett Rose, who happens to be his ex-colleague and a very dear friend. While we might not see their pictures together, we often spot the duo commenting and interacting on social media and looks like Parth and Scarlett are really good friends!
Recently Scarlett posted a picture where it looks like she has been helping Parth manage his social media handle from a long time!
Take a look: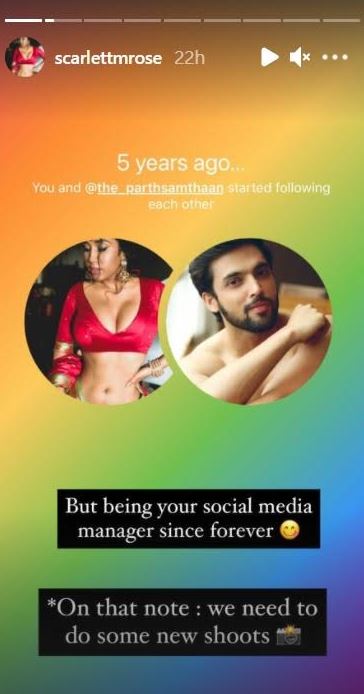 Cheers to stronger friendship Scarlett and Parth!