Oh No! Bigg Boss 16: Priyanka and Archana have a massive fallout; Archana questions Priyanka's Hygiene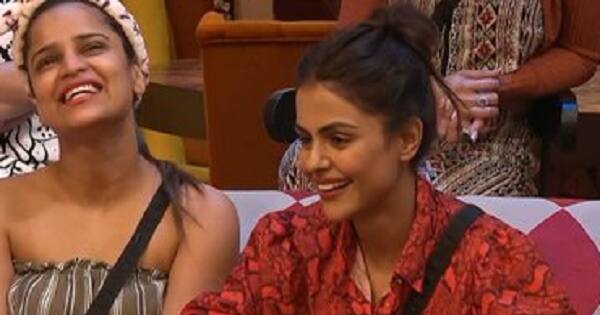 MUMBAI: Bigg Boss 16 has begun and the fans are super excited for the new season. Bigg Boss is the biggest reality show on Indian Television. The show has had 15 successful seasons with the mega star Salman Khan hosting since season 4. But this year, the game is different and Bigg Boss is coming up with twists and turns.
The show which has had a lot of controversy in the long run is maybe called the house of mayhem for a reason.
Last we saw, Sajid Khan, the controversial director became the most agitated, and even threatened to beat up Gautam. Sajid became very angry and charged toward Gautam but MC Stan and Shiv calmed him down. Even then, Sajid said that if Gautam ever comes face to face with him, he will beat him up.
The housemates did tell Sajid that he should think about the consequences before doing anything.
The bigg bulletin hosted by Shekhar Suman, was aired today on a Monday instead of a Sunday. Over a question that Shekar Suman asked the housemates, Priyanka and Archana who are usually buds on the show had a massive fight. 
When Shekhar Suman asked the contestants about who was the fielder in the house, Archana made a comment about how Priyanka is not hygienic in the kitchen and brought up an old topic of using dirty water for the rotis. This conversation then turned into an ugly spat and even Shekhar Suman was seen regretting asking the question.
The fight continued for the whole episode and Priyanka said that Archana is only fighting with her because she has no other topics to talk about.