Madirakshi aka Parvati of Vighnaharta Ganesh tattoos maa on her wrist as a new year gift for her mother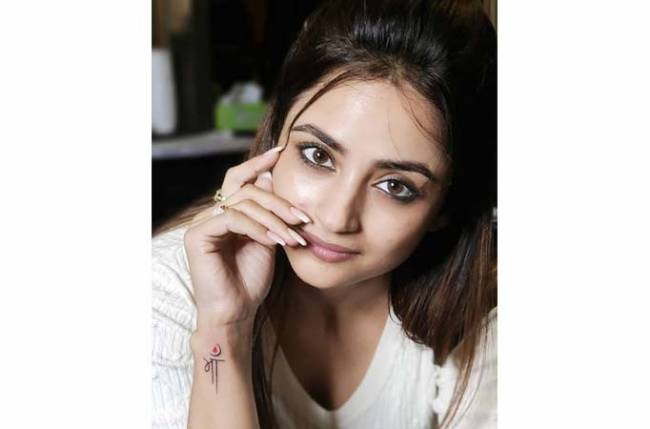 Mother is a word which inevitably makes a person's heart melt. A child can never see her /his mother sad and will go to any length to make her happy. This 2021 Madiarkshi who plays the role of Parvati in Sony Entertainment Television Vighnaharta Ganesh recently tattooed maa on her wrist . Currently in the show the audience can watch Chandradhar who is travelling with his two sons takes a wrong turn when the weather turns worse and his boat is attacked by anacondas.
The last year has been a year of difficulties and with 2021 the entire world wishes all the problems we are facing just ends. In this difficult time and the few constants in everyone's life was their family. Madirakshi decided to thank her mother for being her backbone not only in the recent times but her entire life. She decided to surprise her with something very special. She tattooed maa on her wrist as a new year gift for being the most important person in her life.
Madirakshi telling about this gesture said " Mothers are the most important person in anyone's life and my mother had my back my entire life .Whatever decision I decide to take she will always stand by me supporting me and the bond I have with her is beyond words. Since a long time, I was planning to do something special for her, but I was not able to decide what should I do. Suddenly I came up with this idea that I should get Maa tattooed it would be something that would always remind how grateful I am to her and how much I love her"
Keep watching Sony Entertainment Television for Vighnaharta Ganesh at 8PM from Monday to Friday