Chinmayee Salvi opens up on her character in Wagle Ki Duniya, shares her happiness of working with Sumeet Raghavan, says 'He looks out for me as a father and shares a very beautiful bond'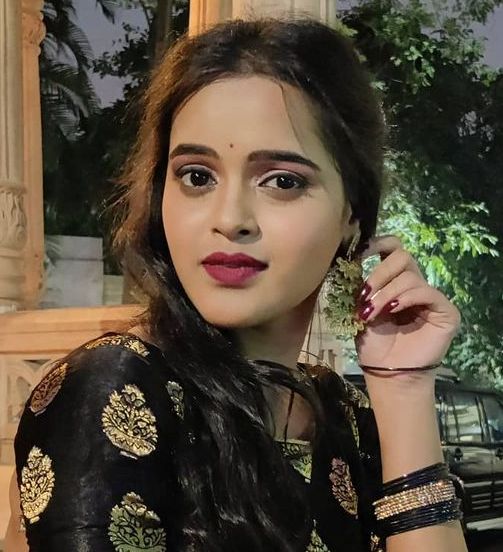 Chinmayee Salvi is currently seen in Sony SAB's popular show Wagle Ki Duniya.
The actress plays the role of Sakhi and is seen as Sumeet Raghavan and Pariva Pranati's daughter.
The viewers are loving Chinmayee's stellar performance in the show.
We all know that Chinmayee is a well-known name in the Marathi industry and has done a lot of work there as well.
We got in touch with Chinmayee who opened up on her role in Wagle Ki Duniya and much more.
How relatable is Sakhi's character to you in real life?
I would say Sakhi and Chinmayee both are very relatable. Both of them are family-oriented. They both sometimes have to make decisions keeping in mind their family's interests. They both are chirpy, lovable and bubbly.
What was your reaction when you came to know that you will share screen space with Sumeet Raghavan and play his daughter's character in the show?
Working with Sumeet Raghavan is like a dream come true for me. There was a time when I went to watch his show, and I was so eager to get clicked with him, but I could not gather enough courage at that time. And at that time, I said to myself that one day I will work with him. And I feel blessed that I got this opportunity, and I am very close to him that I don't have to wait to get clicked with him. He looks out for me as a father. We share a very beautiful bond.
You have worked in both the Marathi industry and the Hindi industry. What are your thoughts on it?
I am a Maharashtrian, so yes Marathi industry is home to me. Here everybody is speaking Marathi, and there is a certain level of comfort zone while working in the Marathi industry. But on the other hand, in the Hindi industry, I knew I have to give my extra effort. I had to take Hindi accent classes so that I do not get a Marathi accent while I deliver dialogue in Hindi, which is naturally happening with a lot of non-Hindi people. In the Marathi industry, everybody knows my culture, and more or less, everybody belongs to the same culture. Still, with the Hindi industry, it is like a bouquet of flowers wherein people from different cultures or linguistic backgrounds come together and merge into one. So I have got to learn a lot while working here, about people, their different cultures, different states and not to forget their different cuisines, etc. Just like our show Wagle Ki Duniya, everybody comes from different states and cultural backgrounds, so it is a beautiful journey of exploring their culture through them.
Stay tuned for all the latest updates.