A father like Hasmukh- sweet, understanding and wise is longed by one and all : Sheen Dass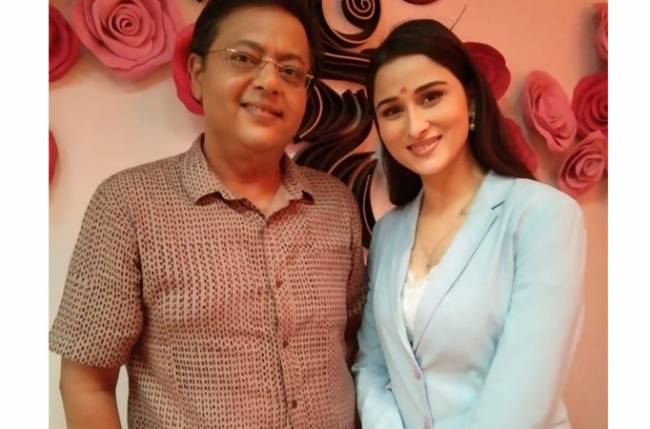 Depictions of fathers in popular culture push the stereotype of fathers as incompetent, emotionally disconnected, "secondary" parents who are not nearly as important to their children as their mothers. So, when modern entertainment channels showcase father figures who are warm and welcoming, spend time with their children, make them feel special, tell them what great kids they are…it's such a breath of fresh air!
Sony Entertainment Television's popular show Indiawaali Maa is a unique show in more ways than one. The beauty of the show is that it questions stereotypes and delves into important societal matters. While the characters in the show are flawed and imperfect, all of them feel real and relatable. One such straight up example would be of Hasmukh's character portrayed by the eminent actor Nitesh Pandey. Hasmukh is a sweet and understanding father who goes out of his way to help his loved ones, especially his son – Rohan. Sheen Dass who plays the character of Cheenu- the love of Rohan's life particularly finds Hasmukh's character super enderaring and warm hearted. She believes considering how similar Nitesh's personality is with Hasmukh's character, there could be noone else who could portray Hasmukh better on-screen than Nitesh Pandey.
Sharing her thoughts on the same, Sheen Dass said, "Hasmukh is an ideal father. He's kind and forgiving. He understands that children make mistakes and allows them to find their own path. By whatever little time, we have spent together, I can say that Nitesh sir is very much like Hasmukh. He's so generous and giving. Despite being such a senior actor, he bestows everyone with utmost respect. I consider it to be my honor to share screen space with him. Each day is a learning and the fun and banter that goes around is unmatched. Truly a wholesome experience."
The ongoing track of the show is showcasing how the bond between Hasmukh and Cheenu is building and how she looks upto him for advice while completely being unaware that he is Rohan's father. What would happen when she comes to know of the truth?
It'd be interesting to see how the truth unfolds and the circumstances that follow.
Watch Indiawaali Maa, Monday to Friday only on Sony Entertainment Television at 8:30 PM.