Watch Ishaan's struggle to get hold of his wallet, back from Titlee, only on 'Sasuraal Genda Phool 2'!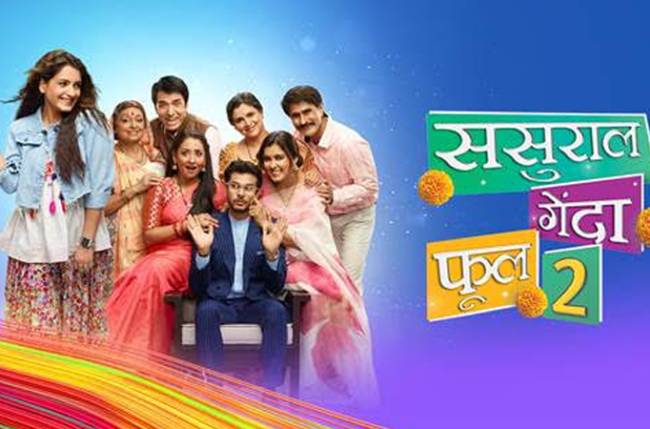 Star Bharat's 'Sasuraal Genda Phool 2' has quickly become an audience favorite with its full of life scenes and Kashyap families fun banter. The show has especially revived the feeling of family and belongingness among many others and has managed to educate its audience on family values in the most entertaining manner. The Kashyap family is sure to melt your hearts with its immensely cute nuances and fun way of life. This slice of life kind of show is the kind you would want to go back to and now, with the plot thickening, that feeling has to have multiplied itself.
Given the current plot, the show is headed towards a very interesting turn of events. As Ishaan struggles to think of ways to get hold of his stolen wallet from Titlee, which has Suhana's picture in it, his family is gearing up to get him married, yet again. Badi Maa is seen trying to get his honest approval for him to be married the second time and she and Ishaan's Maa are also seen to be speaking with Dr Avni, who is Ishaan's college mate and now Dadu's doctor, for the same as they think she is the perfect match for him. Avni seems hesitant as she is unsure if Ishaan will ever be able to move on from Suhana. Ishaan is also seen to get nostalgic with the memories of promises he has made to Suhana with regards to him never allowing anybody else in his after her.
On the other hand, Titlee is planning on a huge steal to pay her debt off and Ishaan catches her in the act, further blackmailing her to give him his wallet back or he will expose her. In an attempt to stay out of trouble with Ishaan to successfully execute her loot, she decides to gamble with Deva Bhai.
Will she win the gambling bet? Will Ishaan manage to get his wallet back after all? What is in store for Titlee in the future? Is Dr Avni the right person for Ishaan indeed?
Find the answers to these questions by watching 'Sasuraal Genda Phool 2', only on 'Star Bharat'!