Sarabjit and Meher's Bollywoodisque romance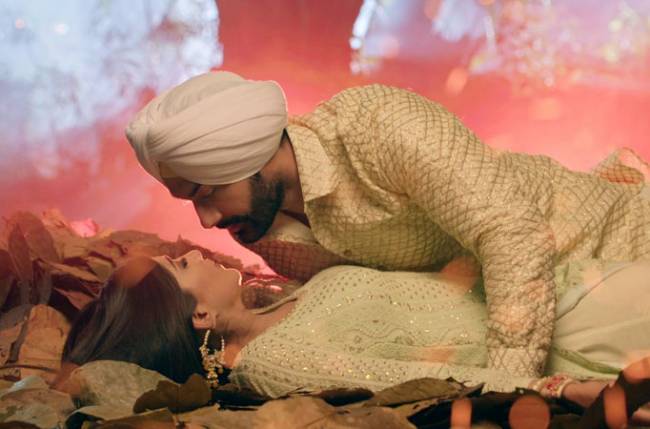 COLORS' much-loved show Choti Sarrdaarni has always garnered a lot of appreciation from its fans. Viewers have been spellbound by Meher (played by Nimrit Kaur Ahluwalia) and Sarabjit's (played by Avinesh Rekhi) love story and have been waiting for their unison. In the upcoming episodes of the show, the couple will be seen getting intimate and consummating their marriage. Interestingly, the sequence where Meher and Sarabjit are seen romancing will be laced with a lot of popular romantic Bollywood songs from movies like Kuch Kuch Hota Hai and the iconic Kaante Nahi Katte from Mr. India.
In the sequence track, Sarabjit and Meher will be seen getting some alone time and Sarab planning a series of surprises for Meher. He will also be seen leaving a series of notes for Meher which she follows to reach him. Fans of the show will find that several intimate moments between Meher and Sarabjit will remind them of some iconic moments from these legendary Bollywood moments.
Talking about the sequence, Avinesh Rekhi aka Sarabjit said, "This is a very important moment in the show because this is when Meher and Sarab's relationship will take its new course. Shooting for the sequence has been amazing and Nimrit made it extremely comfortable. On top of it, we had some amazing Bollywood songs playing in the background that made it even more surreal. I am sure that the audience will be thoroughly entertained and will love this new turn that Meher and Sarabjit's relationship has taken."
To find out more, don't miss watching tonight's special episode of Choti Sarrdaarni at 7:30 pm, only on COLORS!