Karan Kundra lashes out on trolls on twitter after they accused him of shading Tejasswi Prakash and assures TejRan fans that all is well! READ Tweets!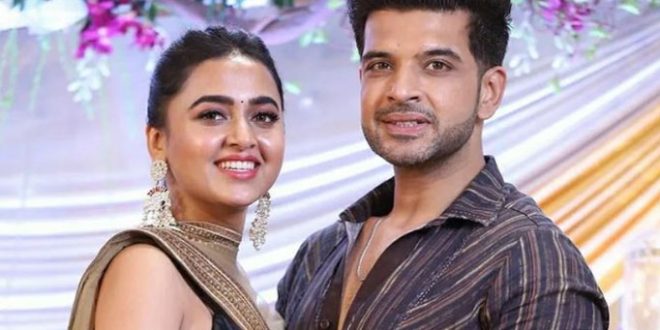 MUMBAI:Karan Kundrra and Tejasswi Prakash are one of the most loved couples of the Television industry. The duo met in the reality show Bigg Boss and have been inseparable ever since. Fans have even given them their ship name TejRan. They always set major couple goals for others and have risen to immense fame in the last couple of months.
Since their stint in the Bigg Boss house, the two have now become a phenomenon, popularly known as Tejran. They have been raking in millions of views on Instagram and have become news gold for the media. Everything the two touch turns into gold.
The two also enjoy a massive fan following with fans following and dissecting their every like, tweet and follow.
But with a lot of good, also comes the bad, sometimes fans can overanalyze the situations on social media and while Karan or Tejasswi rarely respond to the negative trolling, a recent incident has forced Karan Kundra to speak out, so in a nutshell, the incident happened on twitter when Karan reacted to a video of Tejasswi,' where it said that his haters were busy watching Naagin' but the fans interpreted it as Karan trying to shade Tejasswi, because the account he reacted to was known on social media for being anti-Tejasswi and being a troll towards her.
It turns out Karan's response was taken in the wrong way and people started going after him with also assuming the worst things, some trolls started being nasty to him and some of the fans, which is when Kundra stepped in to clear the air and also thank the fans who have supported them and sent in positive messages, he responded with a series of tweets, with one reading, " I really think a lot of you really take this sm shit verrrrry seriously guess what reality is very different from posts reels and stories".
While, Tejasswi has not responded to anything, there still has been a certain amount if negative trolling against Karan.
What did you think of the incident and Karan's response? Tell us in the comments below!