Jay Bhanushali feels 'proud and jealous' of love pouring in for daughter Tara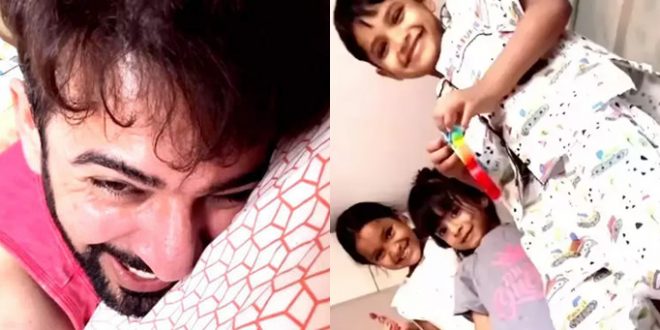 MUMBAI: Actor and television host Jay Bhanushali is a household name, however, he has a solid competition when it comes to popularity with his adorable toddler Tara.
He said that he feels proud and nice but also at times jealous as he too wants the same kind of reaction Tara gets from people.
Asked how it feel that Tara seems to be a bigger star than him, Jay said with a laugh to IANS: "I would like to keep that forever. Even if I become the biggest star on television, I would really want my daughter to take over all my fame. She should be more popular because I feel very very nice when I travel and when I go somewhere and people come to me and say that I am a fan of Tara."
"It feels really nice and at the same time, I feel jealous because of the kind of love she gets. I also want that love. All actors want that kind of love," he quipped.
The actor, who is currently seen on Sony Entertainment Television show 'Hum Rahe Na Rahe Hum', said that Tara is a natural.
"She has not done anything different, she's not acting, she's just being real and people are loving her. Aesa pyaar mujhe bhi chahiye."