Anjali gets a new name from her co-stars; Anju Bhai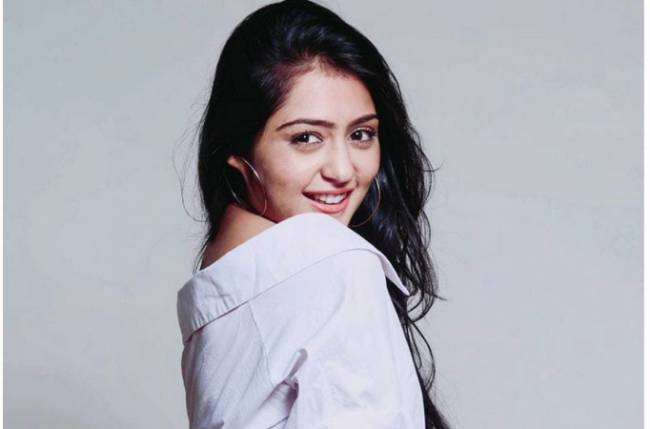 Anjali Tatrari, who has risen to fame with her hard work in the television industry is currently playing the role if Sargam in Sony TV's latest offering; Sargam Ki Sadhe Satii. Sargam is living in the mad Awasthi house with seven and a half men who at times drive her against the wall with their eccentric and peculiar personalities. The sitcom is certainly leaving viewers with a slight grin on their faces by the impeccable acting, expression, and dialogue delivery of the cast. Even off-camera, everyone on the sets is always up for fun and is playing pranks at each other.
Anjali Tatrari has now become a part of the guy gang and nobody calls her by her name, rather prefer to call her 'Anju Bhai' as they consider her to be a core member of the guy clan. There is no doubt in saying that the bonding of all the actors is growing stronger by the day.
While talking about her new name, Anjali shares, "The cast of Sargam Ki Sadhe Satii is quite fun and super chill. The guys are always making fun of me and playing new pranks on me and I have become so used to it. All of us have become so fond of each other that the guys have now given me a nickname. They do not like to call me by my name and prefer calling me 'Anju bhai'. They say that I have now become a part of their clan and hence this is a matter of huge honour for me to be called Anju Bhai by them. She further adds, "Honestly, I do not mind it at all and enjoy all the fun that goes on around the set every day."
Watch Sargam Ki Sadhe Satii on Sony Entertainment Television at 8:30 pm, Monday to Friday