Aditi Sajwan on being offered to play Yashoda again: It took some time for me to accept this, the makers said I am still the best person to do this role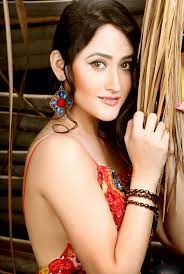 Aditi Sajwan is a well-known actress on the small screen. The talented diva has come a long way in her career with several hit shows in her long career span.
We had recently reported that Aditi who was last seen in Star Bharat's Akbar Ka Bal Birbal is roped in to play a pivotal role of Yashoda in the prequel of Radha Krishn.
The show will be bankrolled by Swastik Productions.
This will be the second when Aditi will be seen playing Yashoda's role. The actress had earlier portrayed the role of Yashoda in Jai Shri Krishna which aired on Colors TV.
The actress who is all set to portray the role of Yashoda once again is quite elated to experience the same on the screen.
In an exclusive interview, Aditi got candid about many things about her new show.
When asked Aditi about her reaction when she was offered this show, she said, "I am very excited. I feel this is one of the best roles in mythology. As a child, I used to enjoy the previous shows based on this."
She further said, "It took a little time for me to accept this because there was a lot of excitement and I was totally surprised. They told me that I am the natural choice for us and I did a mock test for them. They said that I am still the best person to do this role."
Aditi is quite excited to play Yashoda once again as the character's essence will remain the same. However, we will get to see her decked up in some beautiful lehenga cholis and classy jewellery.
Aditi has previously starred in shows like Meri Doli Tere Angana, Piya Ka Ghar Pyaara Lage, Ek Hasina Thi, Baalveer, Singhasan Battisi, among others.
She was last seen in Akbar Ka Bal Birbal where she played the role of Rani Sahiba.
Are you excited to see Aditi Sajwan in the prequel of Radha Krishn? Tell us in the comments.
Stay tuned for all the latest updates.